Staying Relevant by Putting Your Data First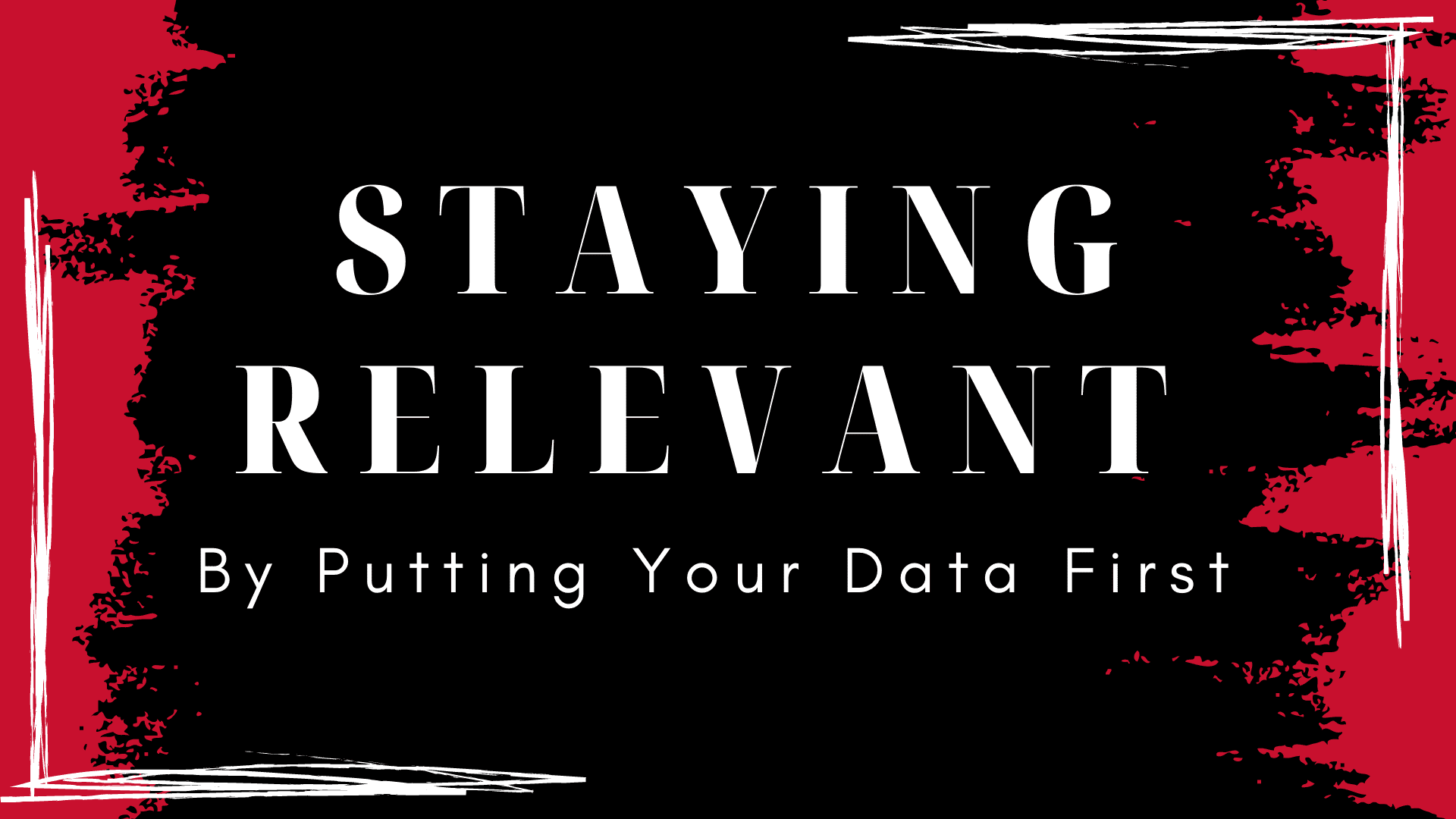 Reading Time:
4
minutes
Recently our CEO, Suzanne, wrote a blog post that reflected on the last 12 months, both personally and from the perspective of our company and our clients. For me, there were three key takeaways:
There were a lot of "firsts". Due to the cancellation of key fundraising events and member benefits, fundraising departments were forced to adapt or sink. Many organisations embarked on new fundraising streams to survive. Many launched their first direct mail campaign, first virtual event, first digital fundraising campaign, or first social ad.
Organisations had to put the mindset of the donor ahead of a fundraising ask. While it was impossible to get inside the head and heart of each donor, you KNEW their world had changed, and you needed to acknowledge that change. More on this below.
Organisations had to be honest with donors about their financial situation.
Everyone is going through this pandemic with different structural, political, and cultural perspectives, which has resulted in different reactions and needs. According to the European Centre for Disease Prevention and Control, there have been 199,346,610 vaccine doses administered in EU member states — 38.8% of the European Union population has been inoculated with at least one dose and 16.0% with the full vaccination. As a result, there is some ease in the restrictions, but for the most part we are still experiencing restriction, and lockdown just feels to a lot of people like an endless state of being. What I am trying to say is, I get your frustration and feel it too.
We are fatigued, exhausted, tired … all of it … with COVID-19. But this is not a reason to stop effectively communicating and connecting with your donors. The only time you should stop contacting your donors is if you have data that says it doesn't work. There is no proof that because individuals are fatigued with their personal situation, they won't respond with empathy to your request for support.
The reality is: a fundraising campaign is successful when it feels relevant, genuine, and truthful to its audience. Let's step away from COVID-19 for a minute and think about a few different instances that illustrate this:
If a big humanitarian disaster happens (think of the 2010 Haiti Earthquake, for example) and is being reported in all the major news outlets, and a humanitarian organisation launches an Emergency Appeal, one can expect that they will be very successful. The donor is seeing a problem, and this organisation is giving them a way to help solve it.
Anyone that works in political fundraising or the lobbying/advocacy fundraising vertical knows that to be successful you must be honest with what issues are at stake and how they relate to the donor.
These very specific examples illustrate that to be successful in your fundraising, you need to constantly find opportunities to make your organisation stand out and be relevant to your audience, which also means being nimble and adaptable to change — this is not something new.
Bringing it back to what we are living through: You might have a fundraising campaign coming up soon in an ever-changing pandemic context (as vaccines roll out and restrictions change). Though you don't know how things will look exactly when your campaign launches, you need to start taking steps to plan it:
Goals/budget: What is your goal for the next year, three years — even five years? What is your budget? Can you invest in the campaign(s)? This will determine some of the creative strategy, especially in direct mail, but also what other channels to use.
Fundraising landscape: With the rollout of vaccinations, there is a feeling of light at the end of this dark tunnel. Nonetheless, we will hardly have gotten to herd immunisation before the end of the summer. What does this mean for your service users? For your donors? For your organisation? And what role does this information play in your campaign? Naturally, if you work in an animal shelter, you will have a different answer than someone working in a children's hospice. Can you see the thread here of different strokes for different folks?
What is your data telling you? What worked and what didn't work in the last 12–16 months? You should dig deep here — not just about response rates and average gifts, but about what message each segment responded to. If you ran tests, make sure to analyse in detail the results. This information will help you know who you are targeting and on which channel(s). If you've done cold acquisition before and used different list providers, you may want to decide now that you want to move forward with the one that achieved the best results.
Meeting your organisation's mission: What is the most important thing your organisation is doing that you need to raise money for and/or that you need your donors to know about? Knowing this will help you know what message are you targeting your audience with, but also how to frame it. Is it a piece of news that helps communicate to donors their impact? Or is it an emergency appeal?
Timing: You know when you sent out the last campaign and to whom — so when should you send out the next one? This is critical if you are targeting the same segments. Naturally if you are doing a cold direct mail appeal, the timing to get to the donors' mats may be determined by something else, like a relevant date or a TV/radio/newspaper ad you will be having out.
And again, all this advice takes a back seat to establishing short and long-term goals for your fundraising program. It is critical to have in mind what you are trying to achieve with the campaign in order to determine what success looks like. Be realistic and remember that not all your communications have to be an appeal. Being a fundraiser is also about knowing when to be human and connect with donors beyond a transactional relationship. Nonetheless, if you aren't asking for money and you are communicating with the donor, decide what your goal is and what determines success. Having these objectives figured out now will make it that much easier to navigate the unpredictable months ahead in this year and beyond!